How to take care of damaged hair
Whether it's the obvious culprits like dye and heat, or the subtle causes like pollution and sunlight, there are lots of ways your hair can become damaged. Knowing what to do with damaged hair can be tricky. Luckily, damaged hair is a common problem, and so the experts over at Love Beauty and Planet know how to help restore your hair to beautiful health. If you want to know how to fix damaged hair, then this is the article for you.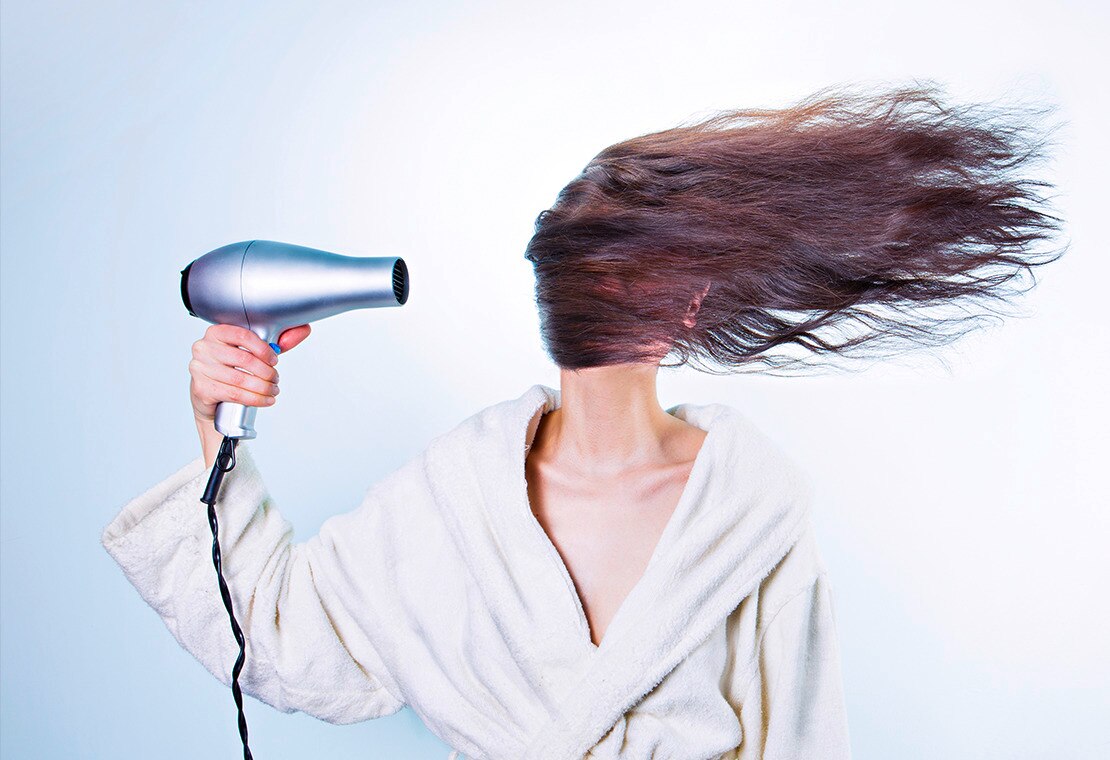 What causes damaged hair?
There are lots of reasons why your hair may be damaged and knowing what causes damaged hair can help you figure out how to repair damaged hair. We've included three common examples below:
Color
It's not exactly news that coloring your hair can be bad for it. The chemicals that go into dying your hair can be incredibly damaging and drying, leading to brittle strands prone to breakage. To help tackle this, we recommend adding a hair mask into your weekly routine to add hydration. Our Murumuru Butter & Rose 2 Minute Magic Masque is a great way to add some much-needed moisture and a gorgeous gloss to your hair. For more tips on looking after dyed hair, check out our article on how to care for colored hair.
Heat
Heat – whether from blow drying, curling irons, or even the sun – can be the root of your hair problems as it strips the moisture from your hair. Try co-washing with our Shea Butter & Sandalwood Gentle Cleansing Conditioner, specifically designed to remove dirt and grease from your hair while keeping it hydrated.
Towel-drying
Towel-drying hair can cause unwanted damage and frizz due to the friction from the towel. If you struggle with dry and frizzy hair, try a shampoo and conditioner specifically designed for smoothing hair, like our Argan Oil & Lavender Shampoo and Conditioner, and opt for cotton t-shirts instead of towels, which can be more gentle on hair.
Of course, there are lots of other ways your hair can become brittle and damaged. Read on for more tips on how to repair damaged hair.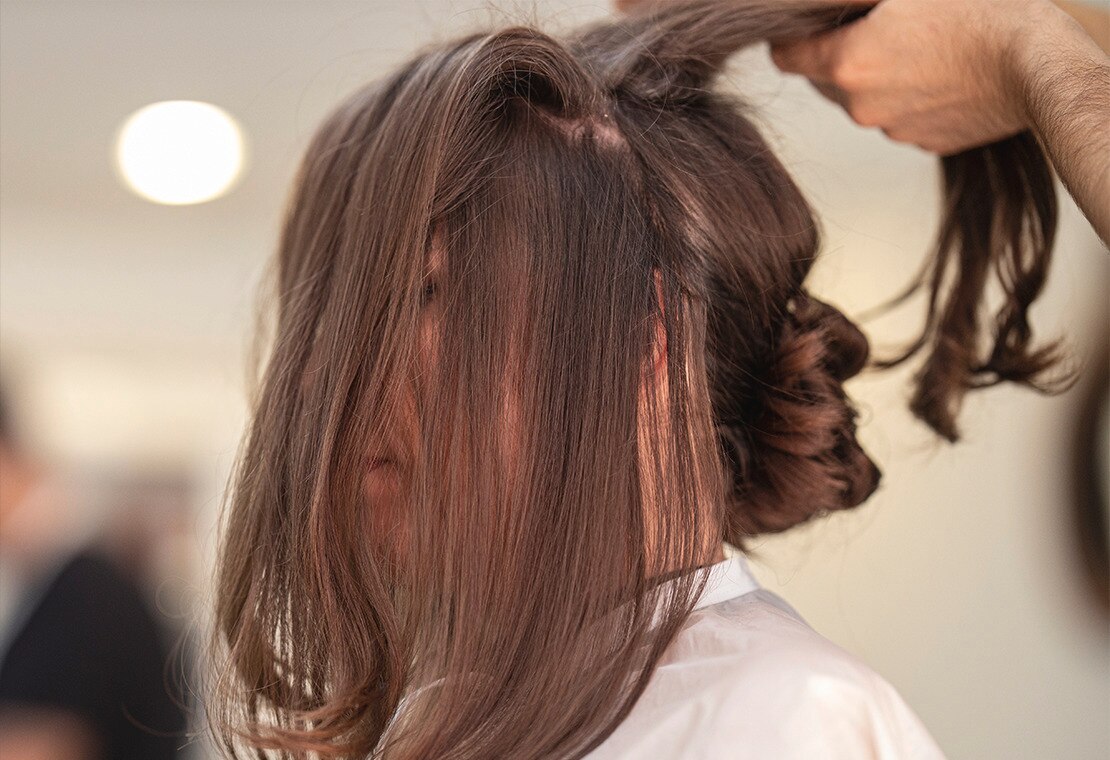 How to fix damaged hair?
Whether you color your hair, or it just seems to be damaged all by itself, fear not – our experts have got the best tips and tricks in the book to help you with how to take care of damaged hair.
Basic TLC
Choosing the right shampoo and conditioner won't be the solution to all your damaged-hair-problems but it's a good place to start. Choose nourishing options like our Coconut Oil & Ylang Ylang Shampoo and Conditioner.
Don't over-wash
Washing your hair too often can strip your hair and scalp of essential oils that help keep them healthy. Generally, washing your hair every 2 to 3 days is recommended, although knowing how often you should wash your hair will depend on your hair type and your lifestyle. Spritz your hair with some of our Murumuru Butter & Rose Dry Shampoo if you need a touch-up between washes.
Make conditioners your new best friend
The cuticle is the outer layer of your hair designed to protect your strands. The cuticle can easily be damaged by factors such as heat, color, and pollution, leaving your hair vulnerable to breakage. Conditioners help to close the cuticle, thus reinstating the protective layer of your hair, as well as providing your tresses with the moisture it craves. Our experts recommend incorporating a leave-in conditioner, like our Argan Oil & Lavender Leave-In Smoothie Cream, into your weekly routine for nourished, healthier hair.
Get the chop
Not sure what to do with damaged hair? This may not be the answer you're looking for, but if you're wondering how to fix damaged hair, then sometimes a simple trim is the answer. We're not suggesting a dramatic haircut, but trimming your hair allows you to get rid of broken and damaged strands, as well as split ends, encouraging healthy hair growth. For more tips, check out our article on how to get rid of split ends.
Use hair oil
Hair oil is a great way to help repair damaged hair. Thanks to the usual components of fatty acids and vitamins, hair oils not only add moisture to your hair but help to provide protection against pollution and heat damage. Our experts recommend using our Coconut Oil & Ylang Ylang 3-in-1 Benefit Oil, specifically designed to help repair damaged hair and prevent split ends.
Avoid heat
Heat is the enemy of damaged hair (and, as we said earlier, may also be the cause). Try using a cooler setting on your hairdryer or, better yet, just air dry your hair naturally. Trust us – your hair will thank you for the break! Struggling for inspiration? Why not check out our heatless hairstyle tips?
And there you have it! There's no need to worry if your hair is dry and damaged – as we've explained in this article, there are lots of simple solutions to this common problem.