How to Use Bath Bombs for The Ultimate Night In
Cleansing your skin from daily, dirty buildup doesn't need to happen at the expense of some TLC. Stress from our busy lives and routines can take a toll on both our skin and our mind, and here is where the benefits of bath bombs come in. Deliciously fragrant and skin-smoothing bath bomb ingredients are meant to create a pampering experience where you can decompress and relax before bedtime. So, throw your favorite bath bomb into the tub and bask in fragrant heaven with the ultimate fizzy, bubbly & luxurious night in.
Read on to find out what are bath bombs made of, how to use bath bombs as part of your skin care regimen, and the effect that bath bomb ingredients can have on your skin and on your mind. And who knows, maybe we'll convince you to cancel your weekend plans and opt for the ultimate bath time pampering session.
We can safely say that bath bombs are the most Insta-friendly skin care products out there, and by now you've probably seen loads of bathtub selfies with multicolored waters and candle-lit backdrops. But what are bath bombs really made of and what benefits of bath bombs have made them irresistible to so many of us?
Bath bombs are single-use, spherical blends of smoothing, fragrant extracts and oils that you can toss in your tub before bath time. The primary ingredients are sodium bicarbonate and citric acid, which interact with each other once dissolved in water to create that fizzing effect we know and love. Once this reaction occurs, the bath bomb dissolves and breaks apart, releasing all the good stuff inside: from delicious scents to skin smoothing emollients, which act as softeners on your skin.
what are the benefits of bath bombs?
1. bask in fragrant heaven with carefully chosen bath bomb ingredients
Take a few minutes of mindfulness to gage your mood, and then choose your bath bomb ingredients and aromas accordingly. For example, choose bath bomb ingredients that have an aroma of invigorating mimosa flower for a stint in tropical paradise, or an aroma of heirloom French lavender for a relaxing spa session.
2. smooth out dryness for hydrated skin
Once dissolved in water, bath bombs release citric acid which fizzes up and helps loosen damaged layers of skin. The oils in bath bombs also tend to be super moisturizing, and basking in a tub of hydrating oils will leave your skin feeling soft and supple.
3. say goodbye to soreness and relax your body & your mind
With smoothing properties and delicious smells, bath bomb ingredients work to help you relax. Beyond just the bath bomb, lounging in a warm bath itself for between 15-20 minutes can help you decompress after a long day. For centuries, people have been using baths for their beneficial effects on our muscles, and recent studies confirm that a warm bath can help soothe soreness and tension.
4. detox your skin and leave your bath feeling refreshed and renewed
The high alkaline content of sodium bicarbonate, the primary ingredient in bath bombs, makes it super effective in helping to remove toxins. The more common name for sodium bicarbonate is baking soda, which is famous for its many detoxing health benefits and uses. Bath bombs aren't only therapeutic, but also contain cleansers that remove dirt and oil buildup from your outer skin layer. Renew your skin and let the bath bomb work its detoxifying magic!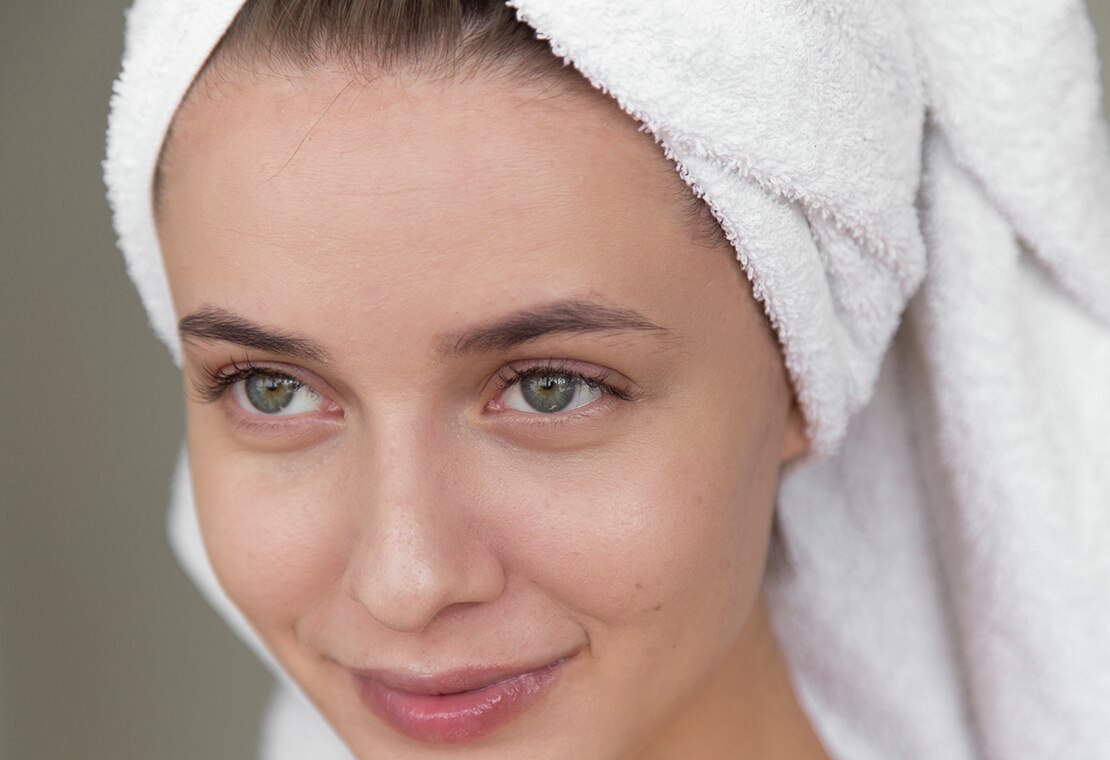 how to use bath bombs for the ultimate night in
So you've canceled your Friday night plans, you've chosen your favorite bath bomb blend, and you are ready to create the ultimate spa-like experience. What are bath bombs good for if not an all-out pampering session? Follow the steps below to ensure you are making the most out of this whole experience:
1. set the scene and declutter
How to use bath bombs has everything to do with atmosphere. Start off by organizing your bathroom and decluttering the space. Light some candles, dim the lights, and introduce some plants and greenery to your bathroom!
2. enhance the mood with the right equipment
If you are looking to decompress, why not recreate an actual spa-like experience with all the right tools? Prepare fresh clean towels, a clean rug, a velvety robe, and slippers ready to go for after the bath.
3. draw the perfect bath and let the bath bomb do its magic
Fill your bathtub with warm water until it reaches the perfect depth based on your own personal preference. Unwrap the bath bomb, and drop it in your tub for some fizzy fun. As the bath bomb soaks in the water, it will begin to break apart. If you are eager to get started, you don't need to wait until the bath bomb dissolves before jumping into the tub. Once you're in, let the delightful scents take you away!
4. choose your favorite de-stresser
Consider what helps you decompress. The most effective way to maximize this experience is to carve out your own answer on how to use bath bombs. This is the perfect time to relax over your favorite novel or swipe through your favorite magazine. Put on some calming music or that podcast everyone is talking about but never had a chance to listen to. Close your eyes, even meditate! Pamper yourself!
5. closing checklist
We'd recommend soaking in the bath for between 15-20 minutes. Once finished, some people like to rinse off afterwards, but it isn't necessary. Some types of bath bomb ingredients leave a bit of residue in the tub, so might be a good idea to wipe this off before calling it a night to avoid bathtub stains.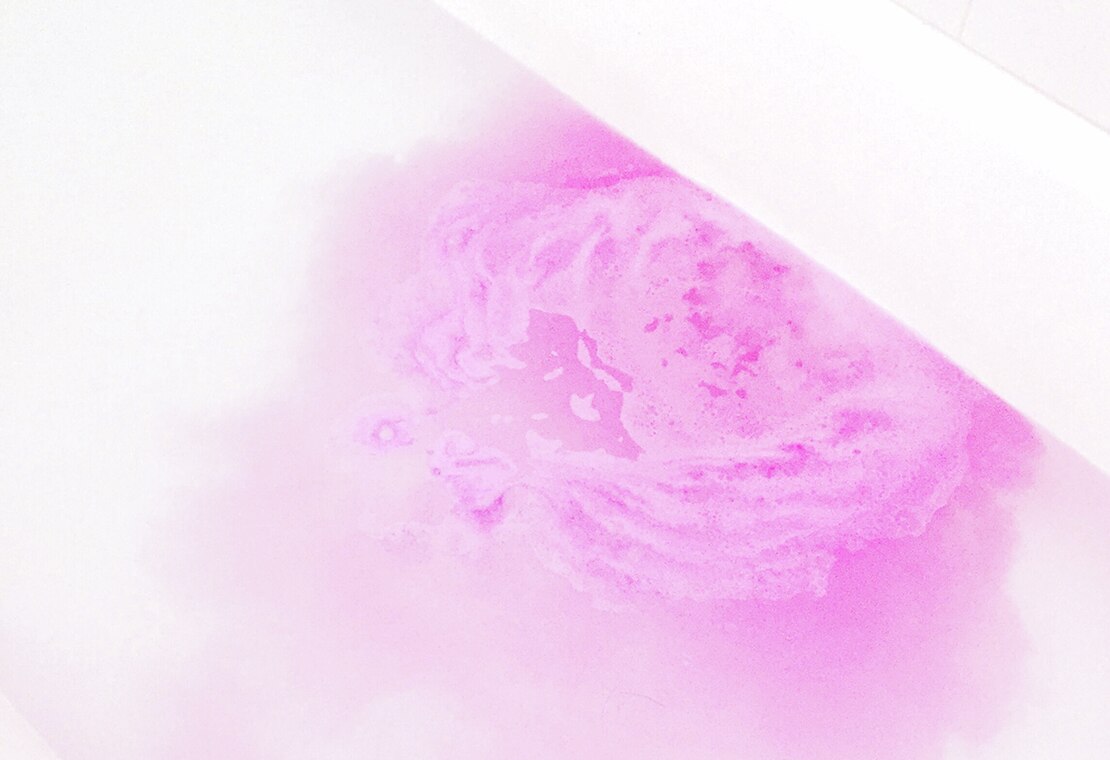 So you've set the scene, let the effect of aromatherapy kick in, and now you've left the bath feeling smooth and relaxed. Bath bombs are a great addition to your skin care routine and probably the most effective in working both your mind and your skin at the same time. Once you find a brand you trust that is transparent with its bath bomb ingredients, experiment your way through different collections of fragrances and ingredients to find your perfect blend!