Benefits of lavender oil for hair
What is lavender oil?
Lavender has been a staple, fragrant ingredient in beauty products for centuries, used for a variety of purposes. Lavender oil is distilled from the lavender plant as a highly concentrated essential oil. Lavender benefits us in many ways – aside from smelling gorgeous, it's also known for its healing properties on skin and is thought to clear acne and even help with headaches. But did you know that lavender and lavender oil benefit hair in many ways as well? Read on for our guide for lavender benefits and lavender uses for hair.

What is lavender good for?
Lavender oil benefits hair in so many ways. Wondering how? We've compiled a list of lavender benefits here:
1. It promotes a healthy scalp
Lavender has antimicrobial properties, which helps to prevent bacteria and fungi growing. This can be particularly helpful if you have a sensitive scalp, as it helps to prevent itchiness and dandruff.
2. It helps hair to grow strong and healthy
Applying lavender oil to your hair helps to increase circulation to hair follicles, encouraging your hair to grow thicker and faster than usual.
3. It nourishes hair
Lavender is known for its ability to moisturize hair while leaving it silky soft and smooth. If you're looking for serious nourishment, we recommend using our Argan Oil & Lavender Leave-In Smoothie Cream, designed to help calm frizz and leave hair smelling gorgeous.
4. It helps you to relax
Struggling to get some shut-eye? Then you'll love using lavender oil for sleep. This is because lavender benefits not only our hair but our mood as well. The smell of lavender has been proven to calm our nervous system and increase relaxation. Why not use some lavender-infused products for easy, at-home lavender oil aromatherapy!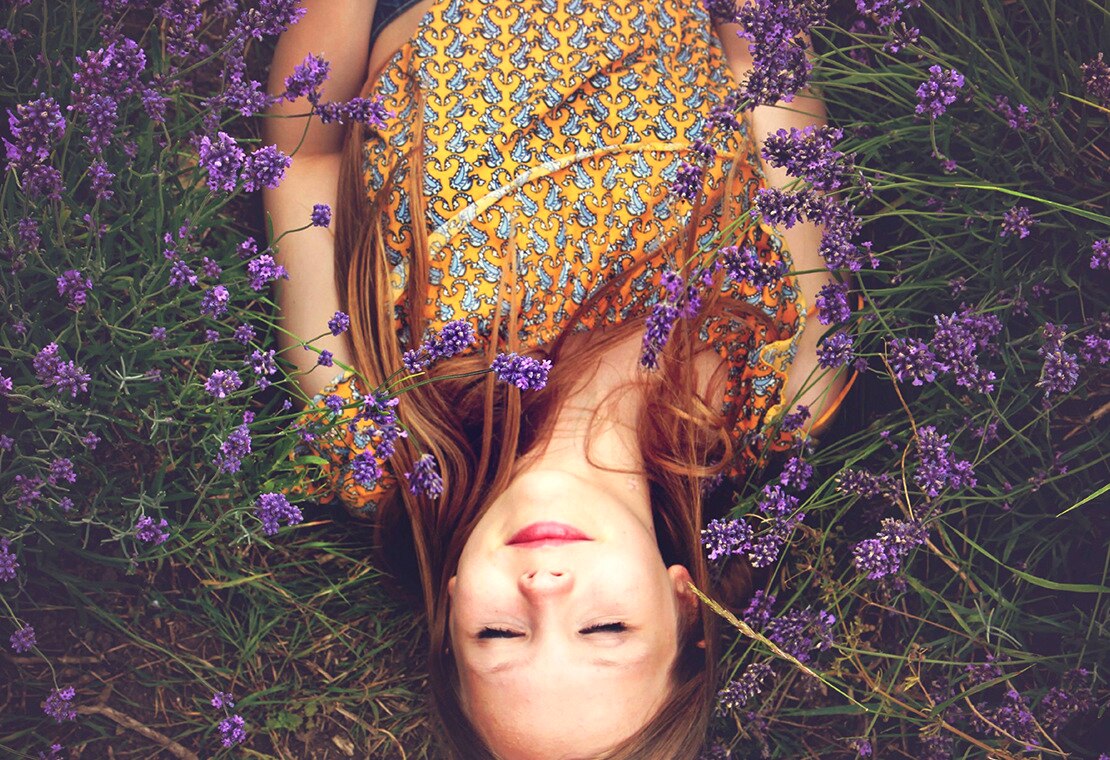 How and when to use lavender oil for hair
Now that you know all about lavender oil benefits, it's time to learn how to use lavender oil. There are so many lavender uses, you're bound to find one that fits with your hair care routine:
Washing your hair
Add some calm to your normal shower routine with our Sulfate-Free Argan Oil and Lavender Shampoo. It gently cleanses and removes dirt while infusing your hair with the decadent scent of French lavender. Apply to wet hair and massage the lavender-infused formula slowly into a lather and rinse thoroughly.
Conditioning your hair
Treat yourself to some hair care aromatherapy with our Argan Oil & Lavender Conditioner. Not only will it provide nourishing hydration to your locks, but the lavender will leave you feeling refreshed and calm.
At-home spa night
Why not indulge yourself and have an at-home spa night? Simply apply our Argan Oil & Lavender Leave-In Smoothie Cream to your hair, pop Bath Bomb in the bath, and allow yourself to be immersed in the calming scent of lavender.
Now you've got the answers to questions like 'what is lavender essential oil good for' and 'how to use lavender oil', you're ready to go out and use lavender oil for hair that smells great and looks even better!